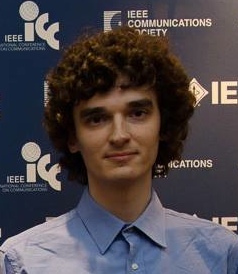 Dr. Remigiusz
Modrzejewski
I am a researcher in Informatics, which is a funny name for something widely known as Computer Science. More specifically, my research can be classified as Combinatorial Optimization. My PhD thesis talks about making the Internet more efficient, on multiple levels and using various approaches. Apparently, no two of my publications shared methodology.
I am also a Free Software developer. Most of my contributions can be found these days on Github. A few current favorites, in no particular order, are:
Repo: a nice little tool that takes away the which vcs is this project under? question. Brings Git, Subversion, Mercurial and Fossil to a common denominator.

PHDoc: the neat little program generating the page you are reading. It has a nice feature set, that can be used for many kinds of static web sites. However, many features have been added specifically to suit the needs of academics.

TclDTrace: a binding of libdtrace to the Tcl programming language. Allows for scripting of the omnipotent DTrace profiling/debugging tool. Available for Solaris and Mac OS X. It was created as a Google Summer of Code project.